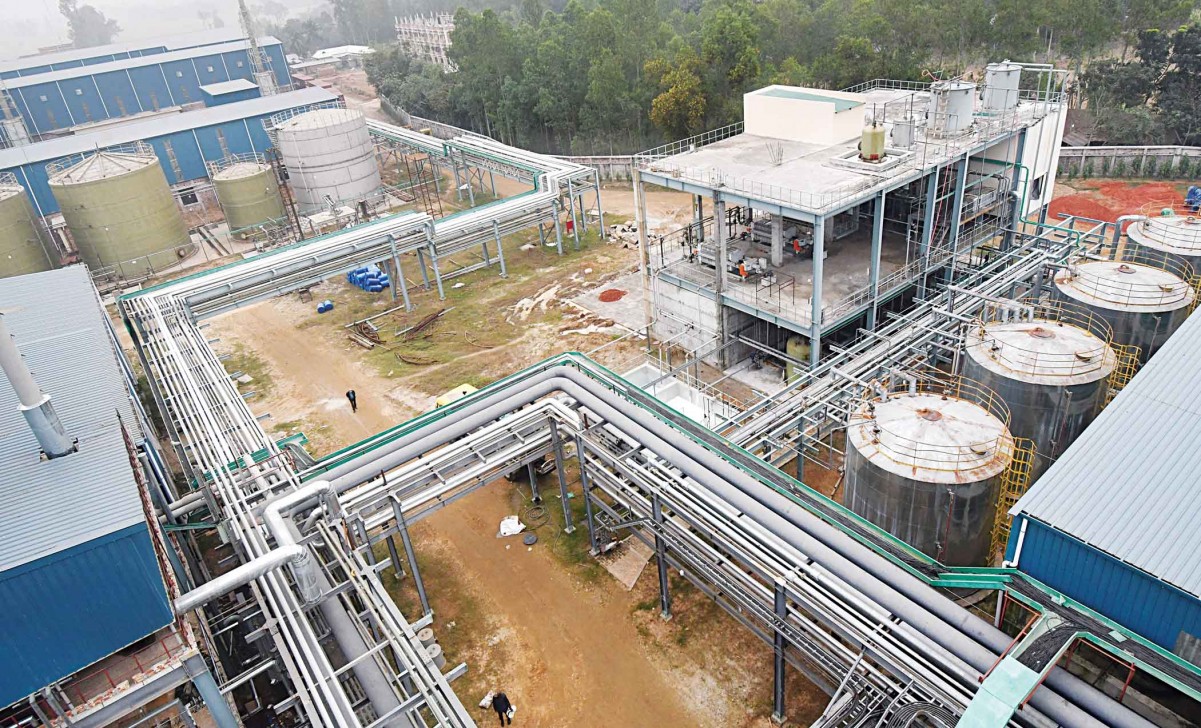 SR Group has set up a chemical manufacturing plant in Bogura, the largest of its kind in the northern region of the country, at an investment of Tk 850 crore. The project went into operation last month.
Located on 35 acres of land in the Mirzapur area on the Dhaka-Rangpur highway under Sherpur upazila, SR Chemical Industries was established last year and started producing caustic soda on December 16.
So far, it has manufactured more than 650 tonnes of liquid caustic and 450 tonnes of caustic soda and sold them in the domestic market.
The products are being used in paper mills, water treatment plants, and disinfectant industries, according to Asif Rabbani, managing director of SR Chemical.
"We have a ready market in the garment and textile industries. Therefore, we have established this factory as a backward linkage of the growing garment, textile and cosmetic industries in the country," he said.