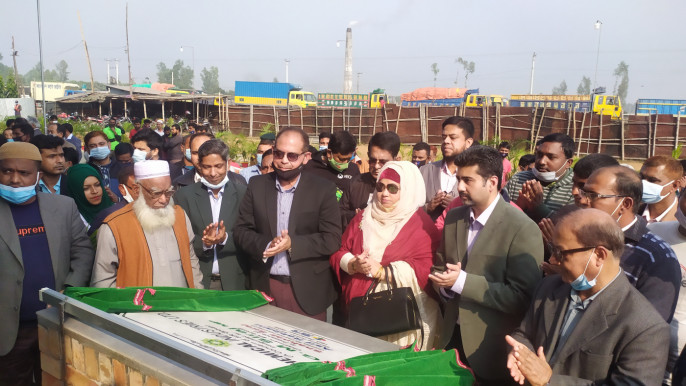 SR Chemical, the only chemical industry in the northern part of the country, has started commercial production from today in Bogura.
Golam Mohammad Siraj, chairman of SR Group and BNP lawmaker from Bogura Sadar constituency, inaugurated the heavy industry at Sherpur upazila in Bogura district on Wednesday noon.
On the first day, 107 tons of caustic soda flakes were sent to seven companies in the country.
The industry will produce seven types of chemicals – including caustic soda, bleaching fine and bleaching powder – used in paper and textile industries.
Apart from meeting the demand of the country, SR Group will export chemicals worth around Tk 60 crore every year.
Asif Rabbani, managing director of the company, said the launch of the company in the north would save Tk 200 crore in foreign exchange every year.
Work of the Tk 850 crore project started about two years ago.